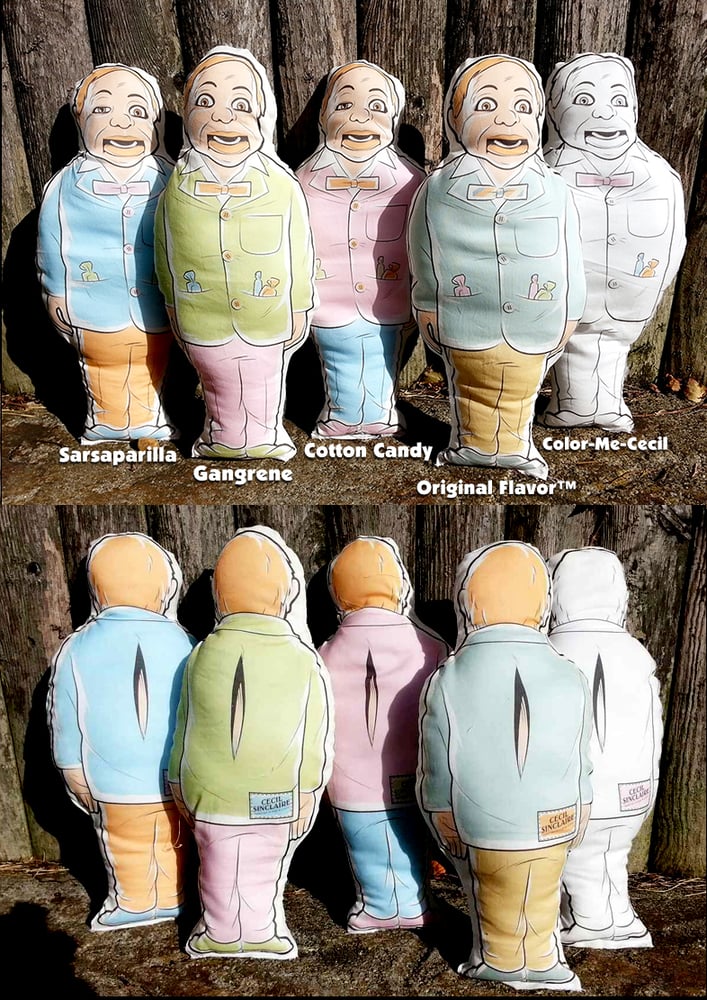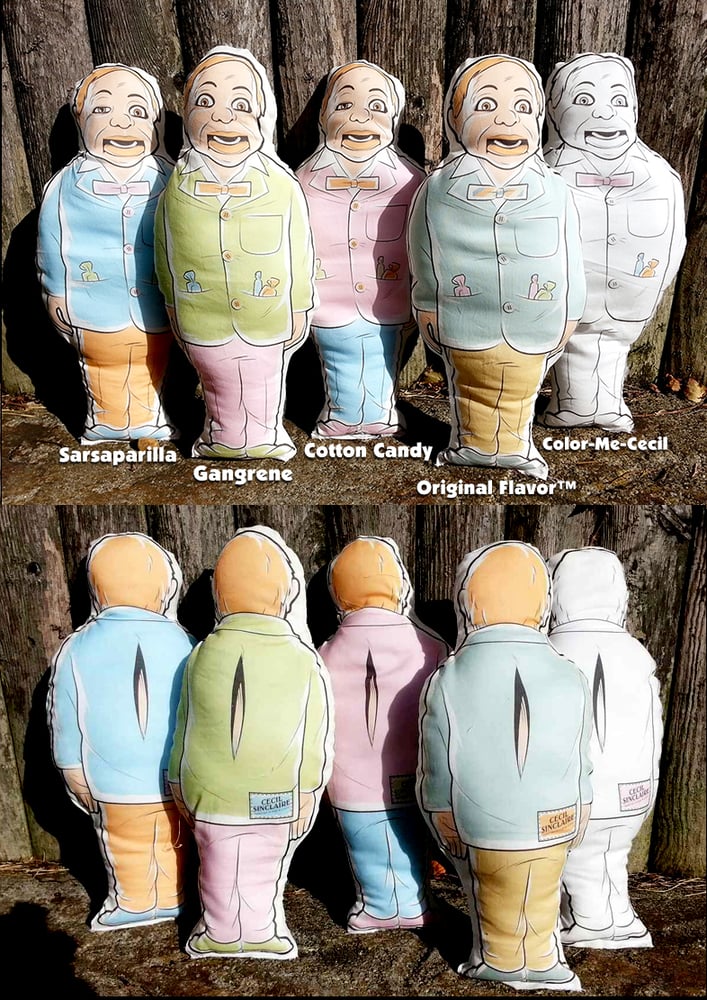 Cecil Sinclaire Plush Doll!
$25.00
We know that we ALL want to cuddle with Cecil Sinclaire! Now all of your dreams can come true. Presenting the official 12" Cecil Sinclaire Plush doll, lovingly designed by John Bergdahl.
Brand new Cecil dolls in multiple flavors! Sarsaparilla, Gangrene, Cotton Candy, Original Flavor™ & Color-Me-Cecil (get some fabric markers and color him how you like)!
Sewn and stuffed by Carla Rhodes.